Latest Status
Beat Mario kart in 3 days. Cmon #wii https://t.co/emWLackbmY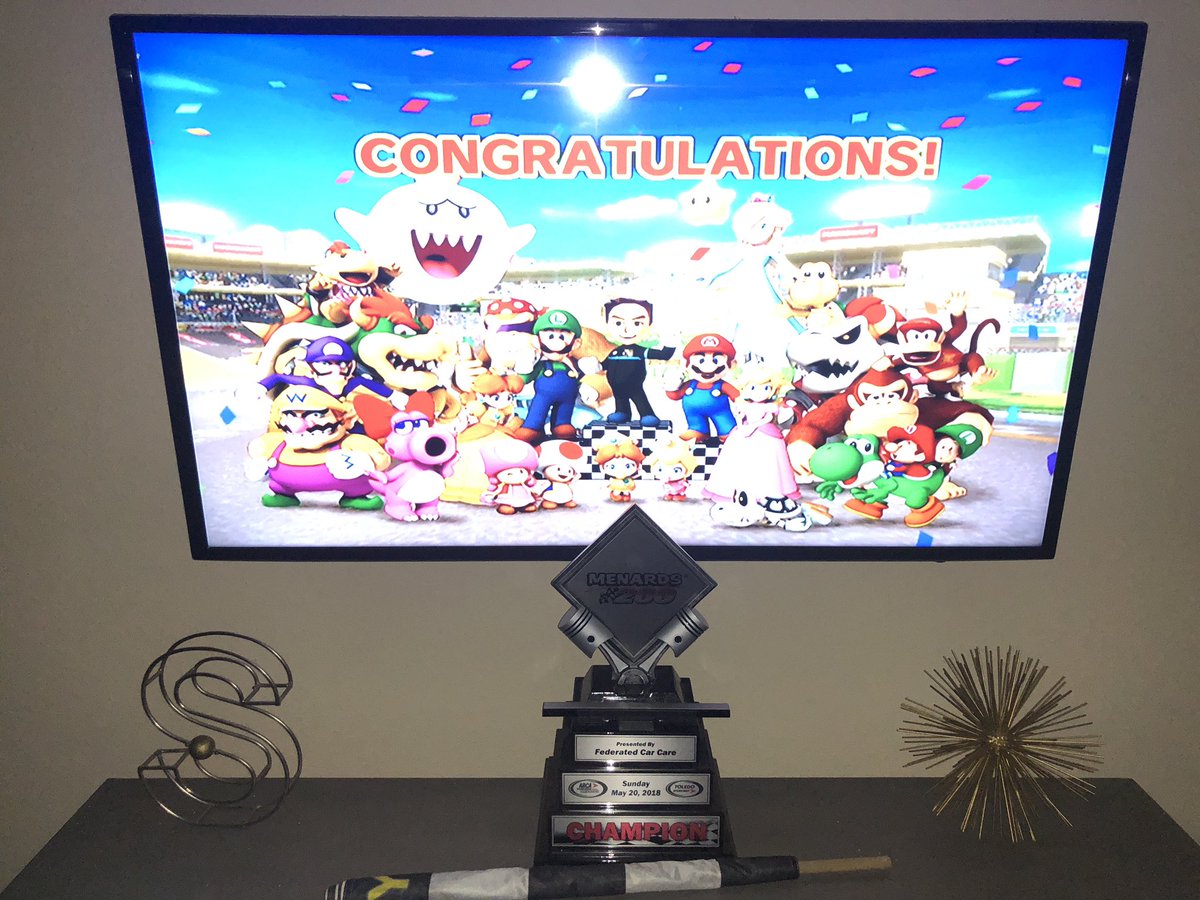 - updated
0 Comments - More updates
Profile Details
Hometown
Huntington Beach, California
On Track
Just like butter, Zane Smith is on a roll. In has last three ARCA races, he's finished first, second and first. The Huntington Beach, Calif. driver is closing in on his MDM Motorsports teammate, championship points leader Sheldon Creed headed to Toledo Speedway next.
Zane Smith is off to fantastic start in 2018. Despite being involved in a late-race multi-car wreck at Daytona, Smith has been nearly flawless from there, earning his career-first ARCA victory at Fairgrounds Speedway Nasvhille in early April. Smith then followed up with a runner-up run at Salem before he returned to victory lane at Talladega, the closest finish in ARCA history. With the Menards 200 presented by Federated Car Care at Toledo Speedway coming next, Smith finds himself second in championship points, right behind his MDM Motorsports teammate Sheldon Creed.
Smith, despite not competing in all the races in 2017 -- he raced in 14 of 20 -- still finished 9th in ARCA Racing Series championship driver standings. Smith, who didn't turn 18 until June 9, wasn't old enough to compete at Daytona or Talladega. Smith started the season driving the No. 55 Toyota Camry for Venturini Motorsports, and then switched to the No. 41 MDM Motorsports Toyota starting with the fall event at Salem Speedway. Smith's career-best finish is 2nd, which he has done three times...the first time at Madison Int'l Speedway driving for Venturini, and the second and third times at Salem and Kentucky, driving for MDM. Smith also earned two General Tire Pole Awards in 2017 at Salem and Kansas Speedways. Smith has also finished 4th at Toledo Speedway and Pocono Raceway, 6th at Salem Speedway and 6th at Elko, and 10th at Nashville Fairgrounds. Smith made two ARCA starts with Venturini Motorsports in 2016, finishing 9th in his series debut at Salem after qualifying 3rd. Smith also qualified 6th at Kentucky Speedway and finished 24th in 2016. Smith also has one top-5 finish in the NASCAR K&N East/West Pro Series. He's also a CARS Late Model Stock Tour veteran with 16 career starts since 2015. He has 1 CARS win in 2015 among 3 top-5 and 11 top-10 finishes overall. Smith is planning to run the full ARCA season in 2018 with MDM Motorsports.
4-30-18